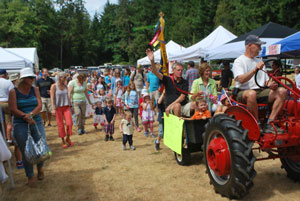 It's that time of year again, to turn out for one of Fox Island's most beloved events: the FICRA Fair at Nichols Community Center. Be sure to check out the fine local music artists on state, food vendors, arts and crafts, flower show, and the not-to-be-missed World's Shortest Parade at noon!
For a complete schedule, you can view or download the PDF of the full Fair Schedule. Enjoy!
FICRA FAIR
Saturday, August 10th
11 am – 4 pm
Nichols Community Center
BRING THE WHOLE FAMILY!
Doug Lawrence is a local real estate broker located on Fox Island, who loves small-town living and lives (and sells real estate) by the motto "love where you live!"